Courgette



Human Name:

Courgette Kurosawa

Nickname(s):

N/A

Age:

15

Gender:

Female

Height:

5'2" (157.5 cm)

Weight:

135 lbs. (61.2 kg)

Birthday:

May 4th (Greenery Day)

Blood Type:

B

Ethnicity:

Unknown (Adopted)

Grade:

1st Year; Attends Tokyo Metropolitan Sakuramori (Public) High School
In a nutshell, Courgette Kurosawa (黒沢コージェット) is member of the Tokyo Mew Mew. She was transformed into a mew by Ryou in order to help fight the aliens attempting to take over Earth.
Played by IgneousRocks on TegakiE.
Appearance
Edit
DNA: Cape Seahorse
Mew Mark Location: Very Lower Back
Weapon: Courgette Terrific Claves
Attack: Ribbon Corgette Whirl!
Human Form
Edit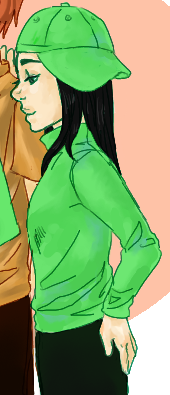 Her fashion style is overall casual.

She usually wears a cap with her cafe outfit.
Personality 'n Stuff
Edit







Relations
Edit
The Story Thus Far
Edit
Theme Song: "CLAP AND LOVE" (2007) - Ayaka